INVESTMENT
  You have the choice of purchasing Digital images, Printed Portraits or Framed Wall Portraits. Should you want a beautiful portrait   produced on Canvas, I can give you a cost for that dependent on the preferred size. I offer my clients a low-risk situation whereby you only pay for the portraits you want to purchase. This gives my clients control of the entire process and you are not required to buy any more than your budget allows.
For information on Prices, please contact me directly
Should you want to gift  a special friend or someone in your family for an upcoming birthday or anniversary, Mothers Day, Fathers Day, Christmas, or if you have a work colleague that's going on Maternity leave or leaving the firm then you can always gift them a Shannon Murdey-Green Voucher. I can  personalise it for you by inserting their name, ready for electronic sending.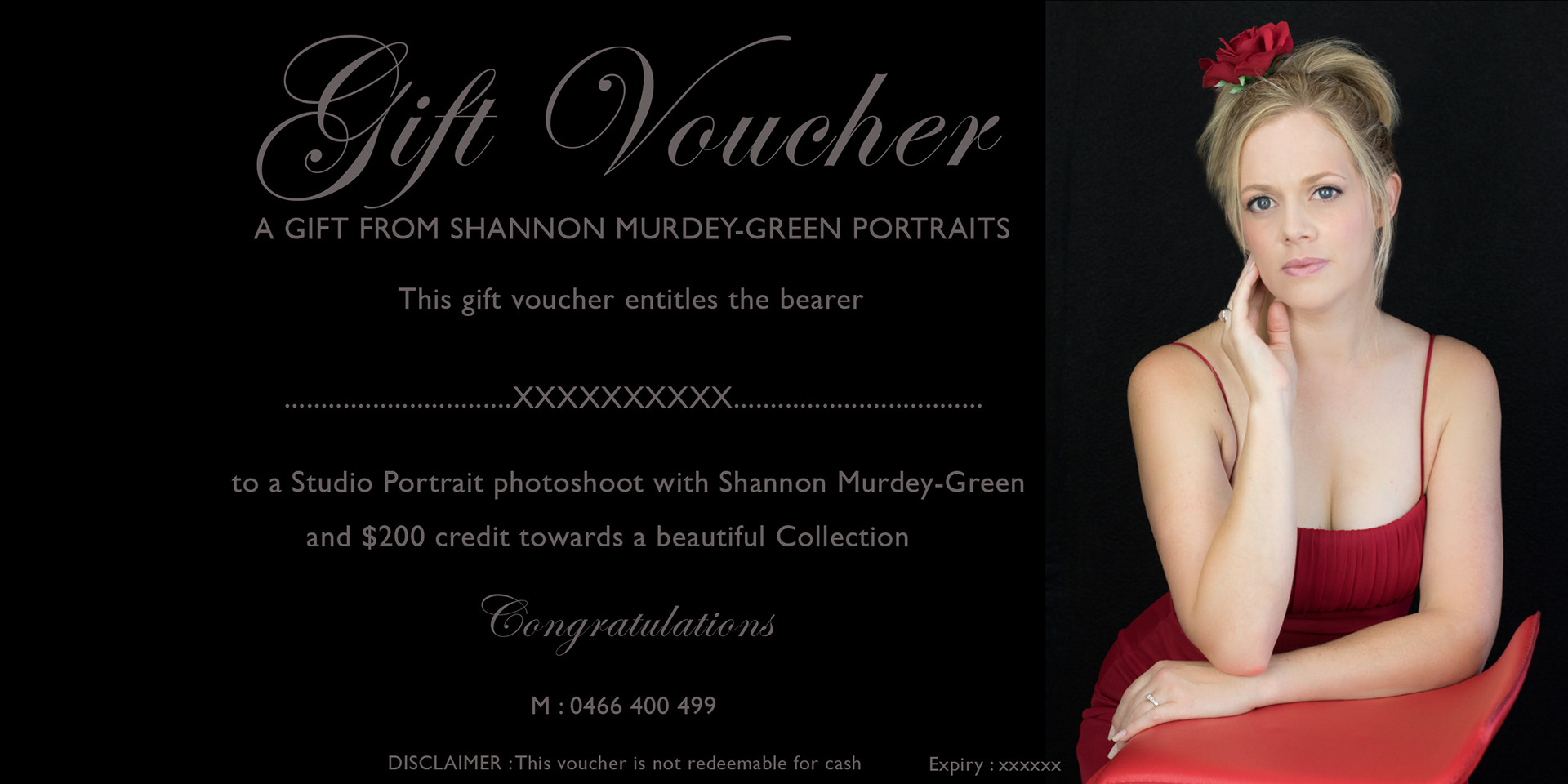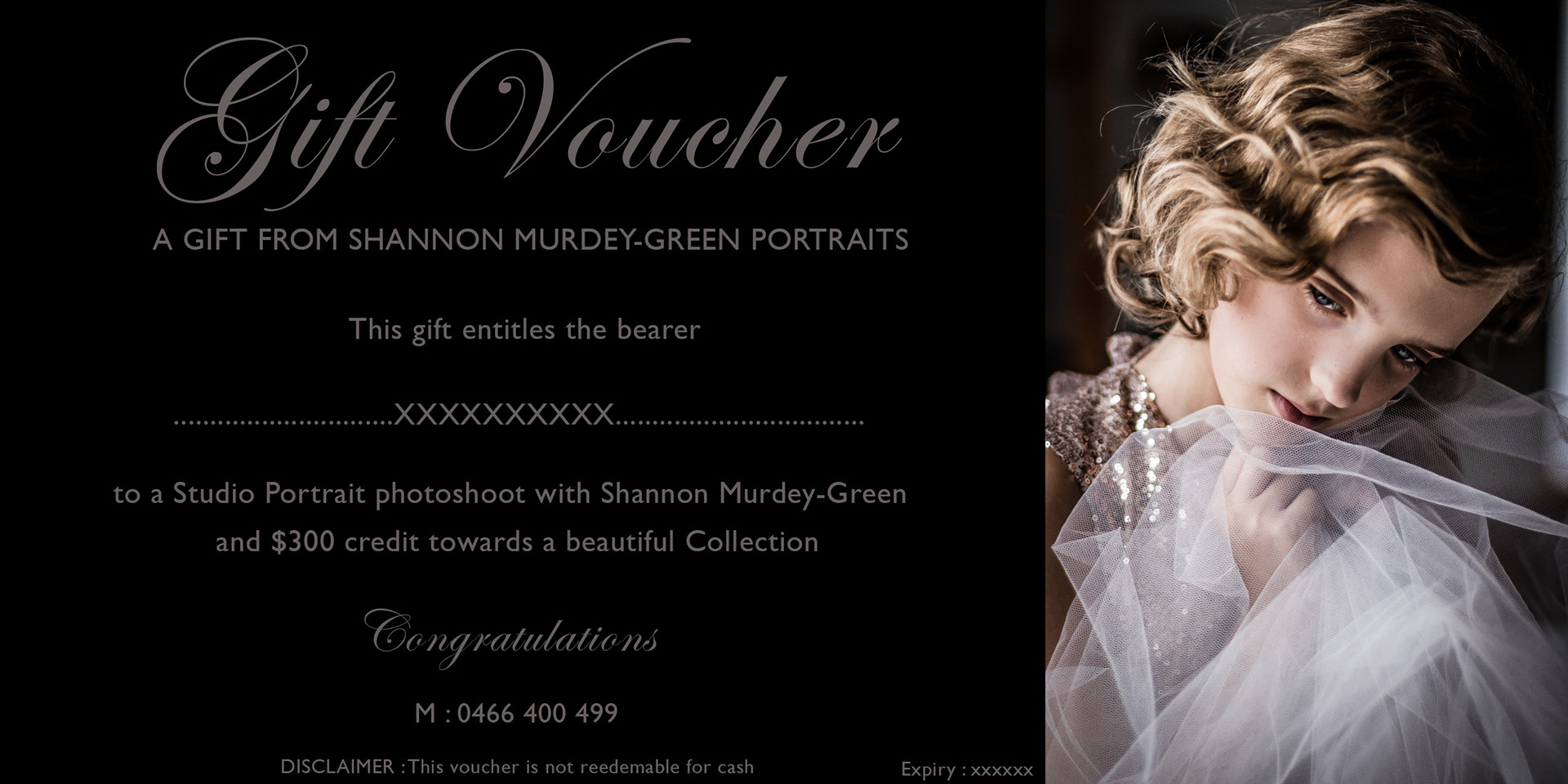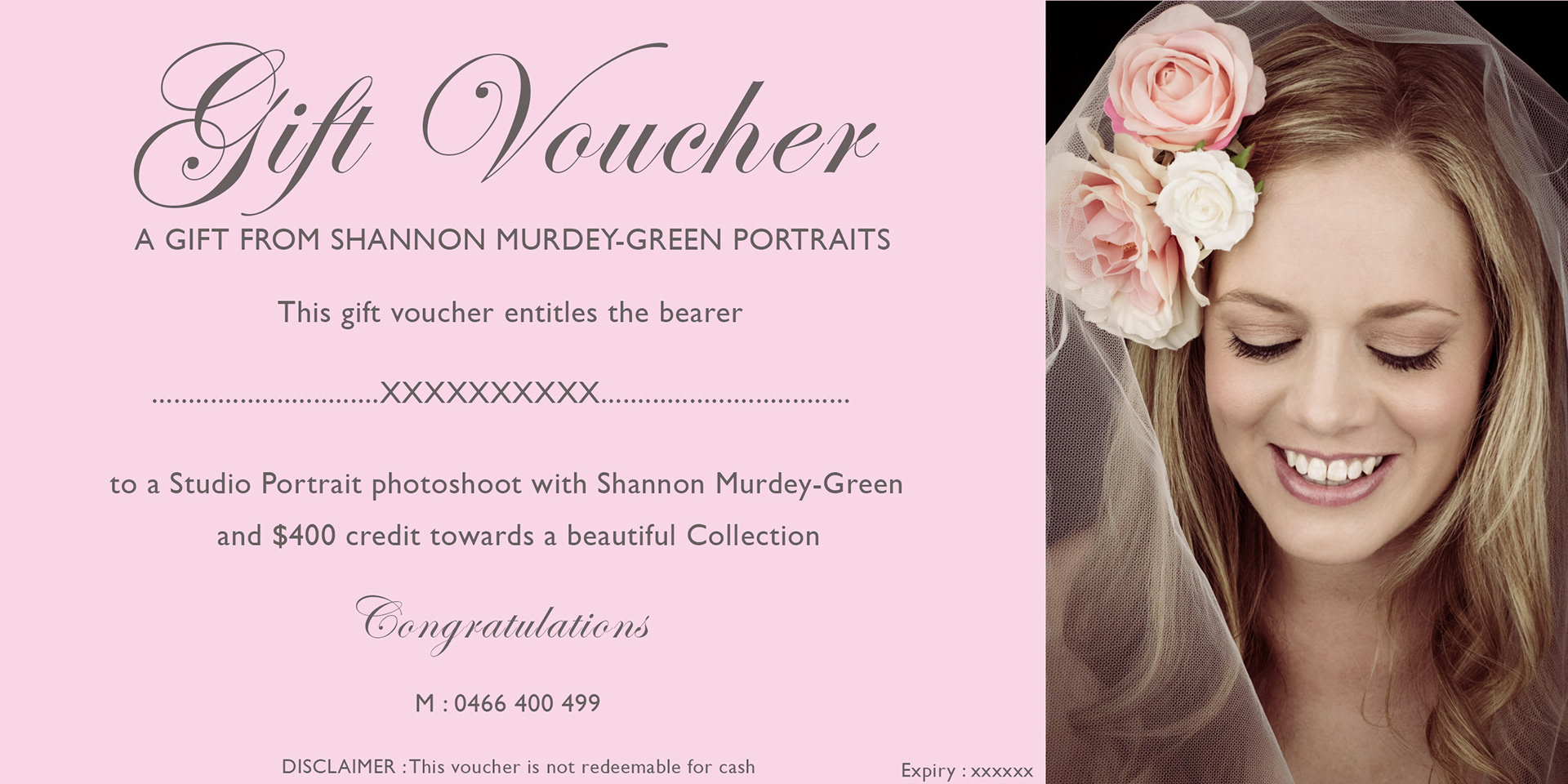 E : shannon@murdey-green.com
M : 0466 400 499

ABN : 73746487998

Adelaide - South Australia